Dispoline India Private Limited
We are an integrated manufacturing company making Single Use Products for the Healthcare industry, with a focus on Single-Use Customized Surgery Specific Pre Sterile Procedure Kits- containing Patient Drapes, Surgeon Gowns and Instrument Covers. Other products include Sterile Barrier Systems, Patient Care Products as well as a host of other Infection Prevention Products.
The Specialty Medical fabrics used are sourced Globally and locally to ensure a compliant product. These products are made at integrated plants in Bangalore with Distribution done through our own offices across India following a direct to customer model. M/s TUV Rheinland has accredited us for EN ISO 13485 and EN ISO 9001, and we follow a host of other Global Standards and Best Practices.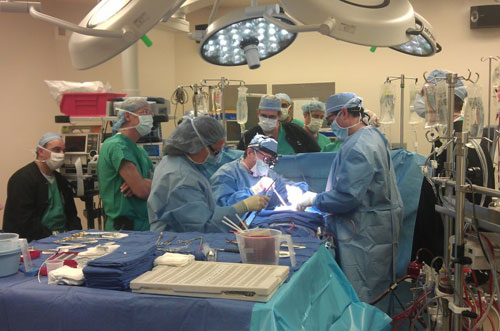 Our mission is to provide to the healthcare industry as well as end users quality healthcare disposables, which are cost effective, increase safety and aid productivity. We wish to be the market leader in healthcare disposables by developing products that provide superior value- through innovation and execution that is customer driven. We intend to integrate our broad resources to deliver innovative clinical solutions, which create greater value for our customers.
CORE VALUES
Integrity And Ethics
All our core values revolve around our commitment to integrity and ethics. This is essential in all our dealings.
Relationships
We seek to have mutually beneficial relationships with all people we deal with. Customers, Principals, Vendors, Employees, as well as the society at large, with whom we intent to have a long term relationships that revolves around the basic principle of Win – Win.
Innovation
We strive to use innovative practices to improve the value, quality as well as ensure effective solutions for our customers.
We intend to do this by involving our Customers, Principals, employees and all vendors to ensure that new products/solutions that create value are delivered to our customers.
Education
Change being a constant, we seek to keep our Customers, Employees as well as all concerned updated with all relevant information that is beneficial to them.
We strive to do this through continuous education programmes, which are conducted by experts in their respective fields.